Cultivate Stronger Relationships.

MyCred ePortfolios are self-curated presentation portfolios to help individuals cultivate stronger professional relationships through personal branding and communication of their achievements and knowledge.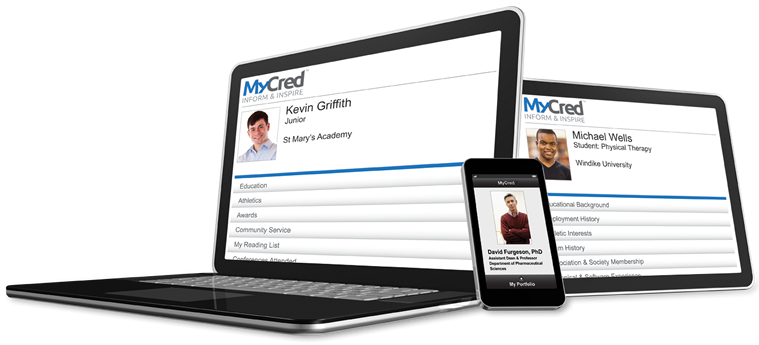 Offer your students a tool to help them build credibility, strengthen professional relationships, display accomplishments, and improve professional outcomes.
Click to download the MyCred booklet and learn more.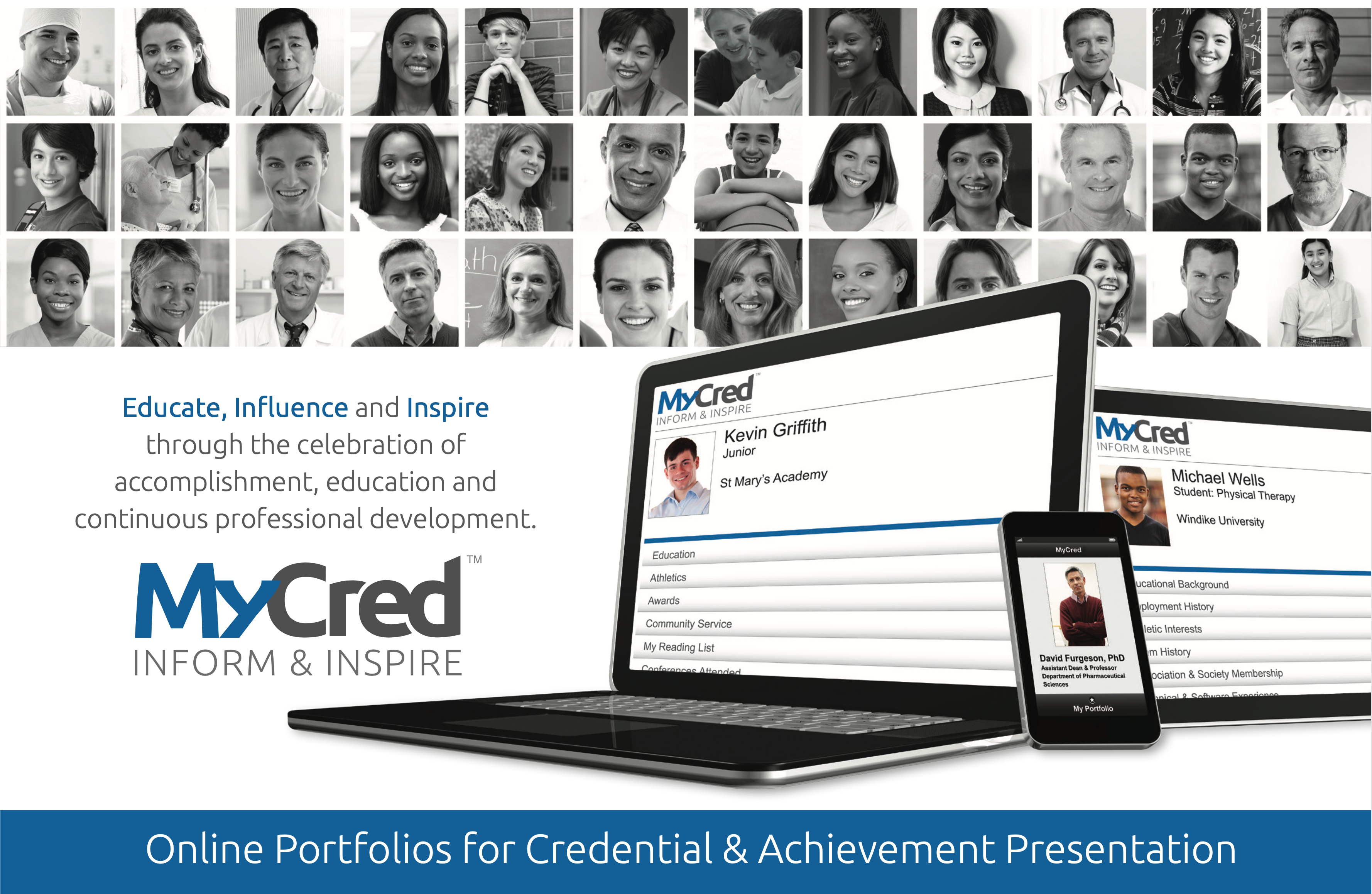 Click to Read
ePORTFOLIO FEATURES INCLUDE:
Lifelong ePortfolio Access
80+ Content Modules
Self-Curated Content
QR Codes for Mobile Sharing
Google Presence
Multiple Sharing Tools
Flexible Security & Privacy Options
ePortfolio Versioning
User-Friendly Administration
Reporting Suite